説明
Features:
1, Super high power: X20 Pro World's first 20W optical power laser engraver. The laser output power soars up with the latest generation of four 6W laser coupling technology, it is able to cut off 12-15mm thick tungsten board as well as the 8mm thick black acrylic board with only one pass, and even cut the 0.05mm thick stainless steel sheet. it is  a very perfect and useful best laser engraving cutting machine for wood,leather and acrylic

2, The product comes standard with the F30 Pro upgraded air assit kit: the cutting capacity is greatly improved, as well as the cutting accuracy and quality is optimized to a considerable extent.

3, Newly upgraded Atomstack self-developed 32-bit motherboard: built-in 256-bit color scale, achieving the finer engraving result and higher contrast effect. Now your projects are no longer in black only!

4, Newly designed laser: Tired of focusing with the sheet? Air assist is not perfect looking? Surprise, the new X20 laser has a built-in tool-free focusing module as well as a built-in air-assist system, enjoy the concise beauty and cordless freedom. it is a better laser that can compare with fiber laser engraving cutting machine

5, Atomstack's self-developed mobile phone APP: Atomstack's self-developed mobile phone APP is now available in major Android application markets and Apple APPstore (The APP is downloadable via scanning the QR code from the manual as well). Mini size and multi-function, bringing you a fresh control experience, come and have a try!

6.The new filter panoramic glass eye protection design: the panoramic filter glass protective cover plays a very good role in protecting your eyes, filtering 97% of the ultraviolet light, you and the people around you do not need to wear goggles, you can also watch laser engraving . Reduce the cost of your goggles and the inconvenience of wearing goggles.

7.Solid and easy installation structure design:The all-aluminum alloy anodized structure design makes the machine more durable, and improves the accuracy of engraving. The entire structure has been designed for quick assembly, and the assembly can generally be completed within 20-30 minutes.

8、Upgraded high-performance fixed-focus laser: no need to adjust the focus before engraving;The focal spot area of the new laser is only 1/3 of the spot area of other ordinary lasers, new laser combine precision engraving and high energy cutting at the same time. The laser power of the fixed-focus laser is more stable than the zoom laser.

9.Wide compatibility:The machine can be compatible with various mature engraving software, such as LaserGRBL, LightBurn, support Win XP / Win 7 / Win 8 / XP / Win 10, and also support MAc system (LightBurn), engraving file format supports NC, BMP, JPG, PNG, DXF etc.

10.Precise scale lines axis :There are precise scale lines on the X-axis and Y-axis to facilitate quick length measurement. 400x400mm large area engraving interval can meet your various engraving needs.

11.Upgraded compression spot coupling technology: ultra-fine laser focus area is reduced to 0.08*0.1mm, high-density laser can easily cut 25mm thick wood, 30mm thick black acrylic; can directly engrave mirror stainless steel metal, ceramics, glass, and engraving &The cutting speed is 40% higher than the ordinary model, which can be comparable to the effect of the 150W CO₂ laser engraving machine.

12.Integral screw rod: The machine uses an integrated screw rod instead of a combined coupling. The stepping motor and the screw rod are integrated, which makes the movement of the laser more precise and the coupling more durable.

13.New laser with knob: It is more convenient and quick to adjust the height of the laser.

14. Support offline engraving: ATOMSTACK S20 PRO configures the terminal control panel, supports offline engraving, you can carry out engraving work anytime and anywhere without being restricted by the computer.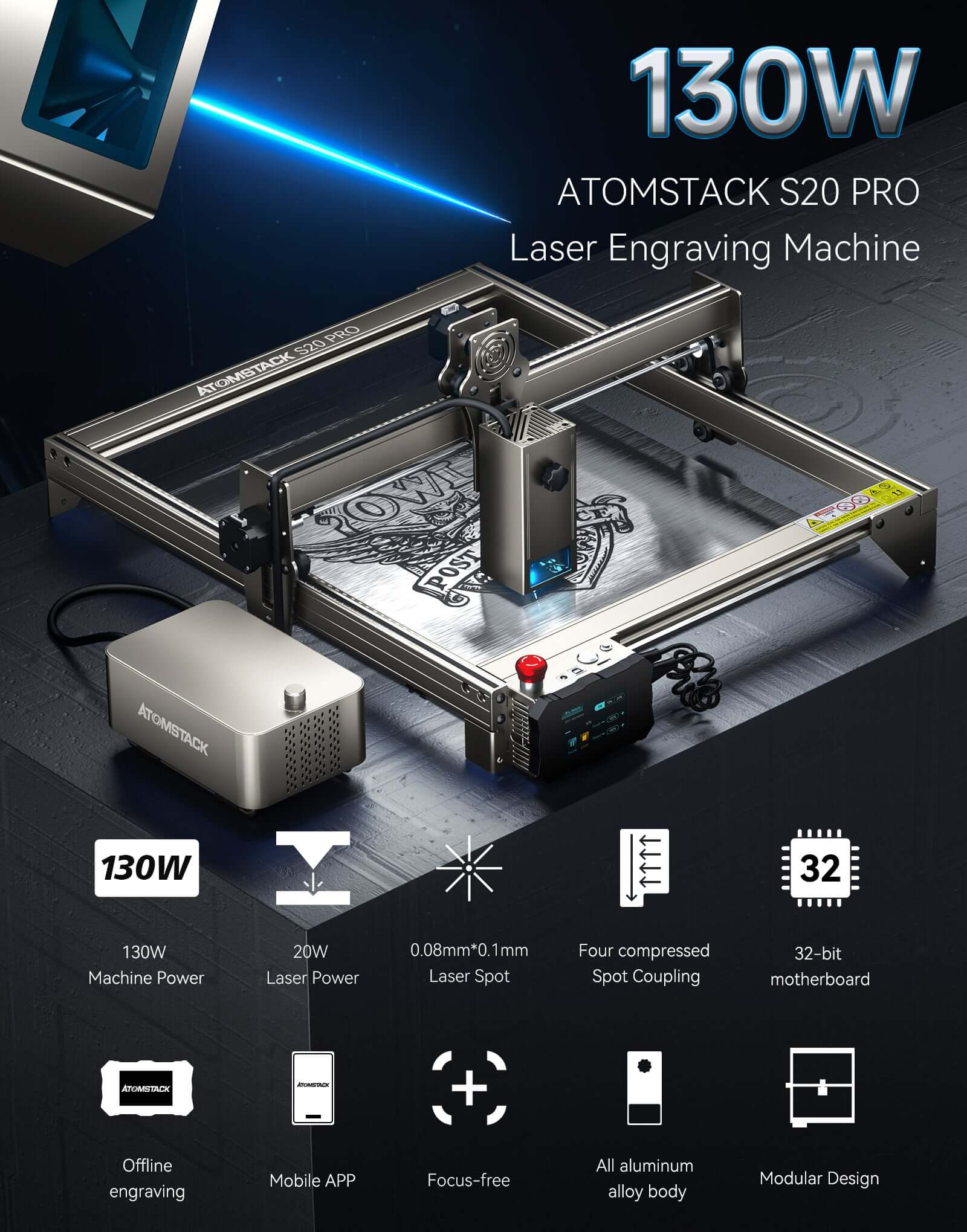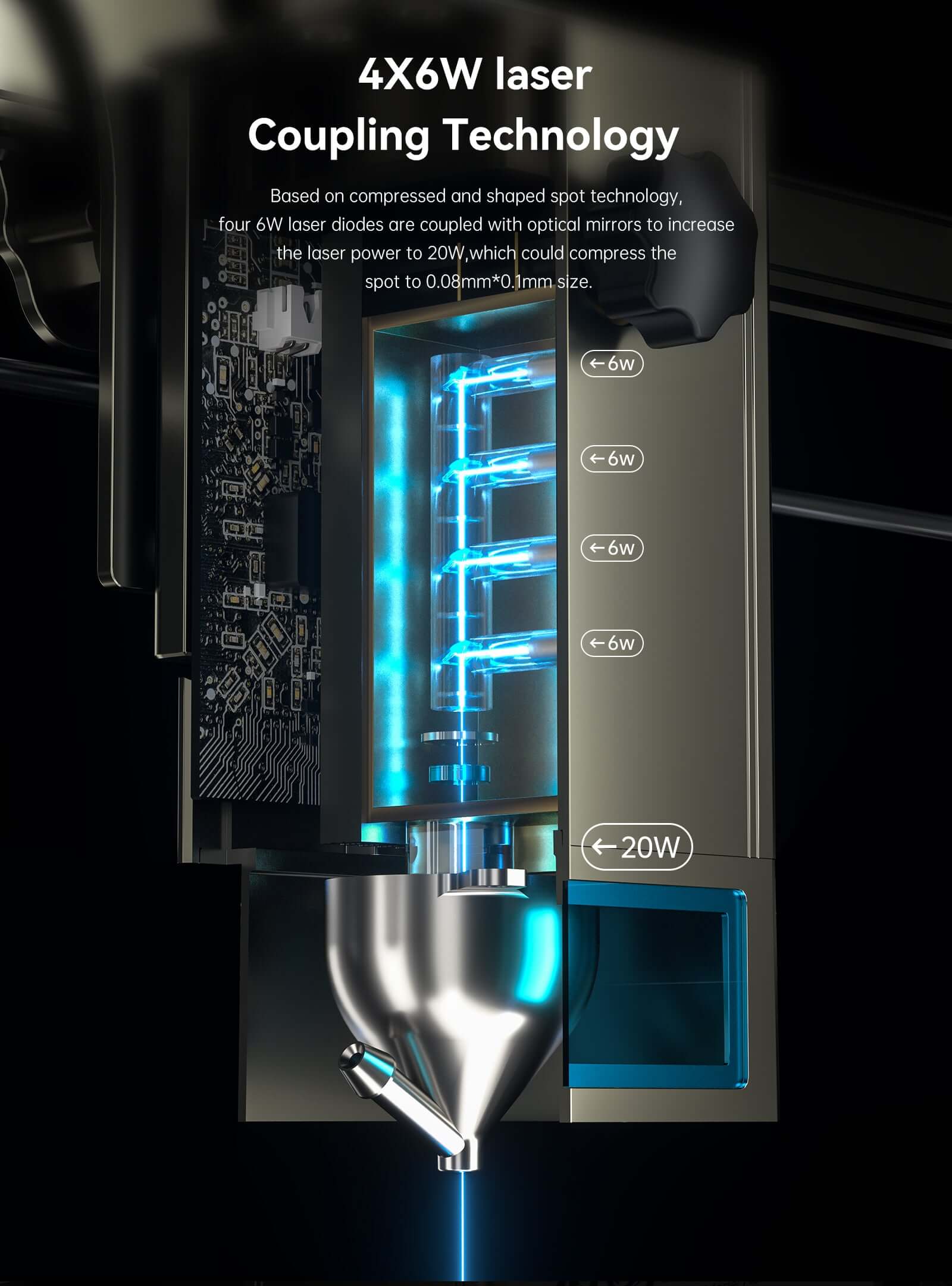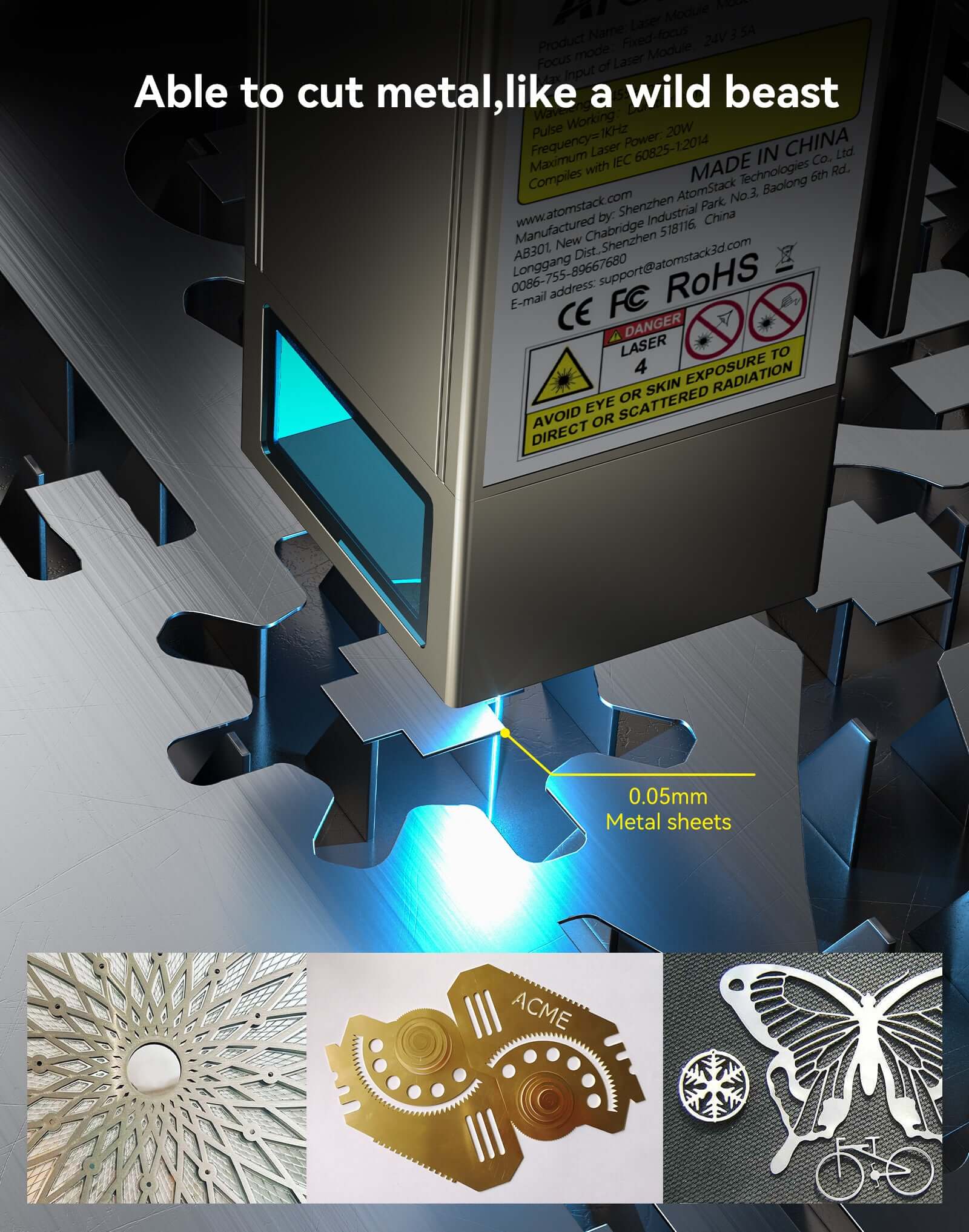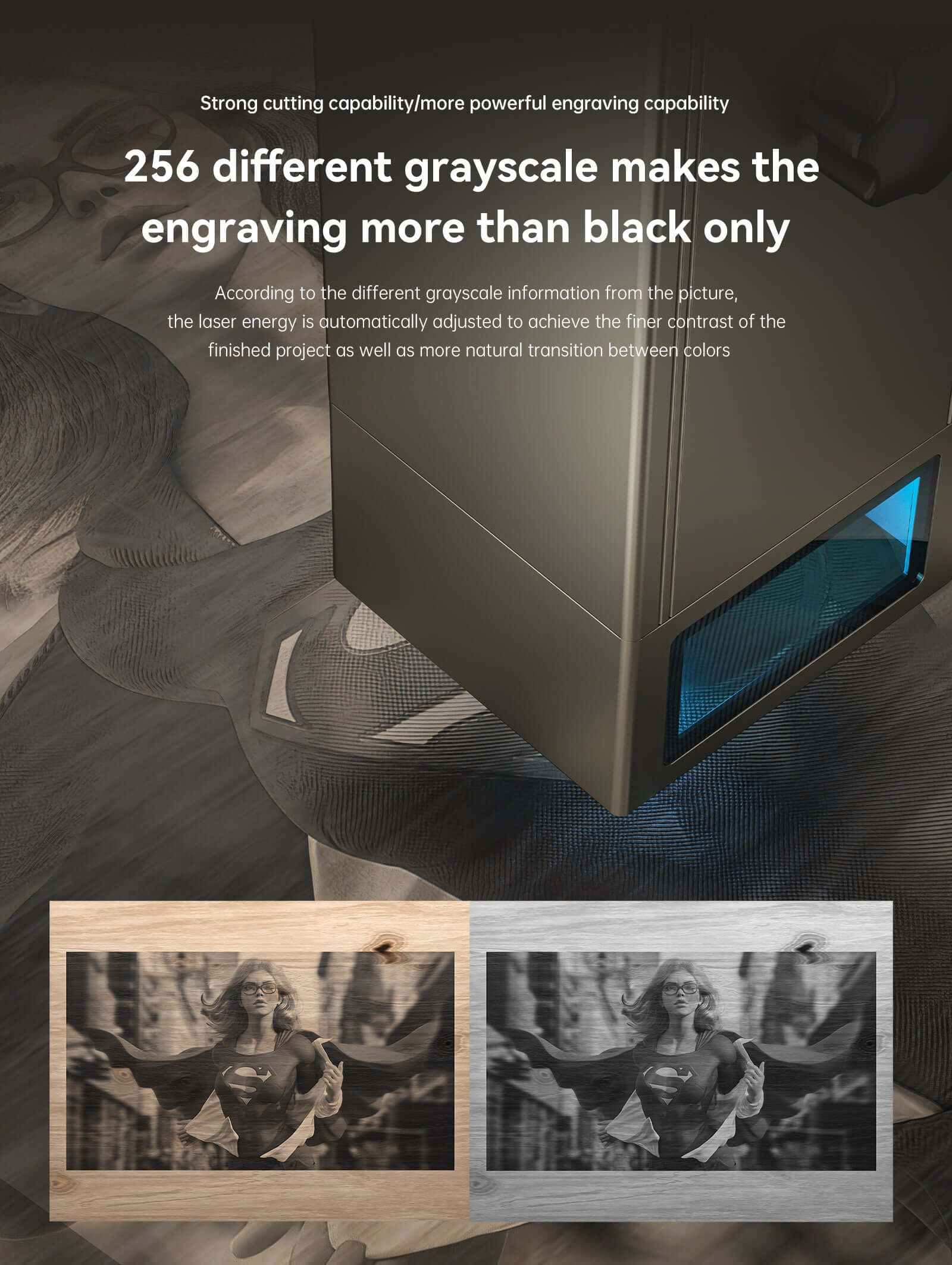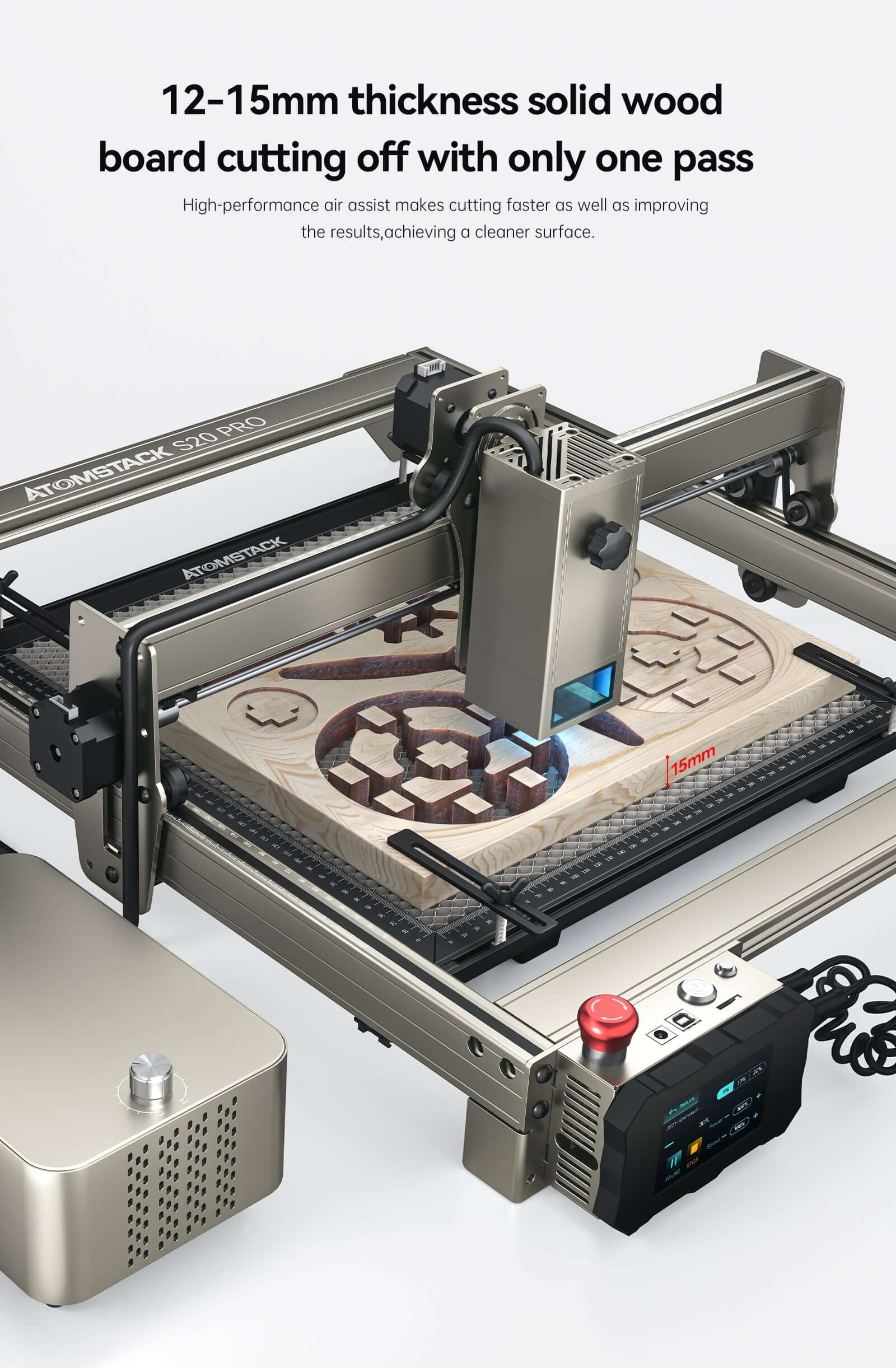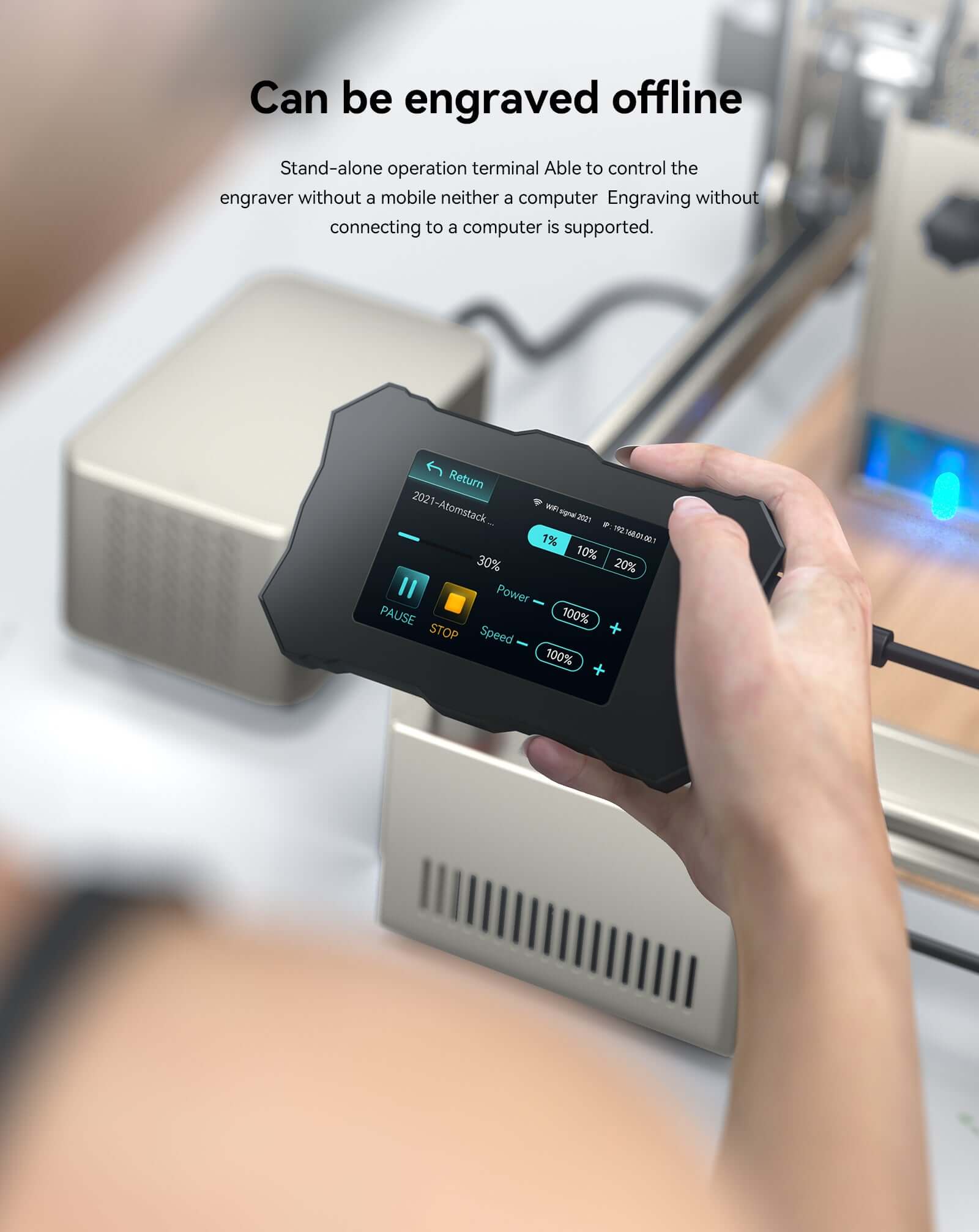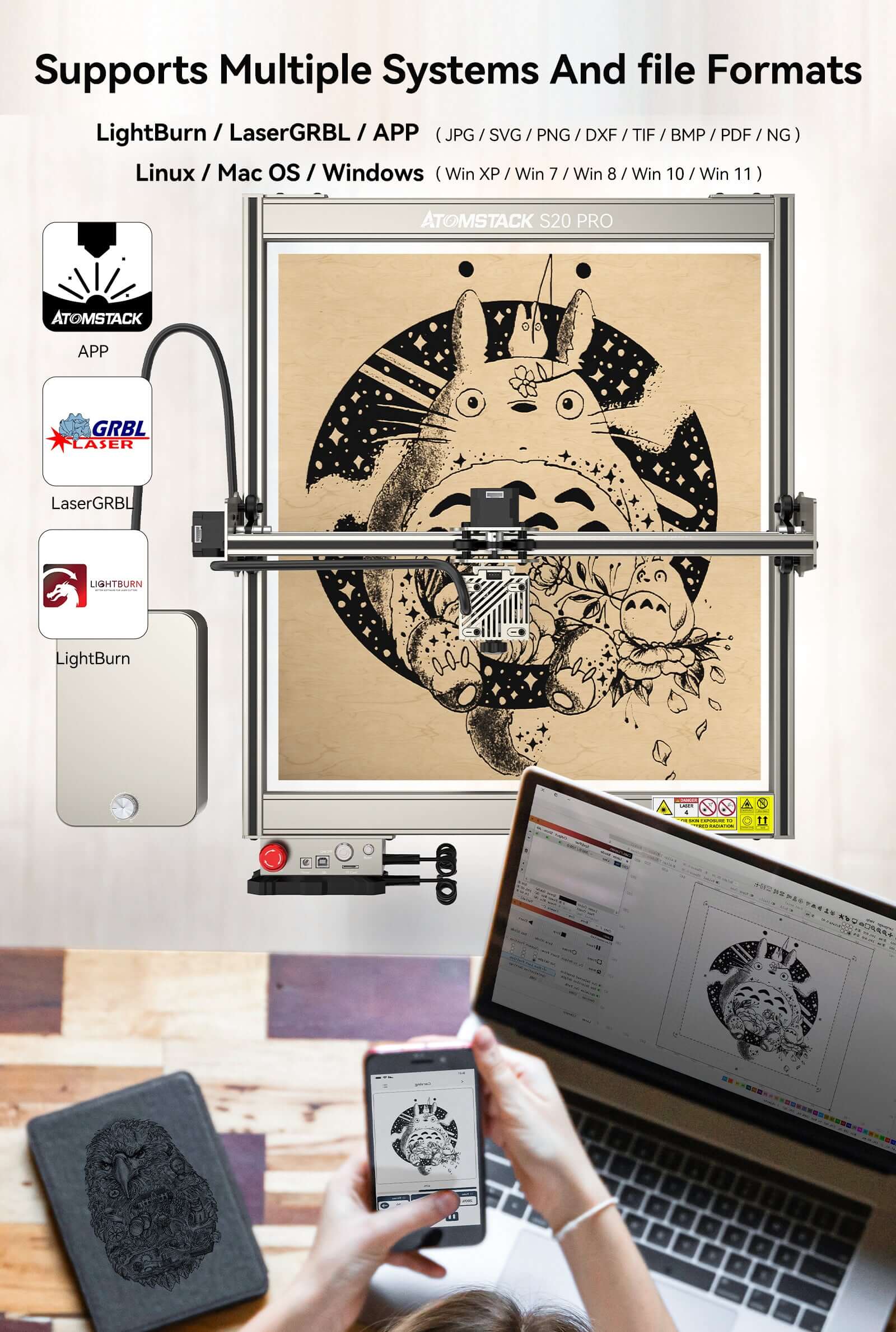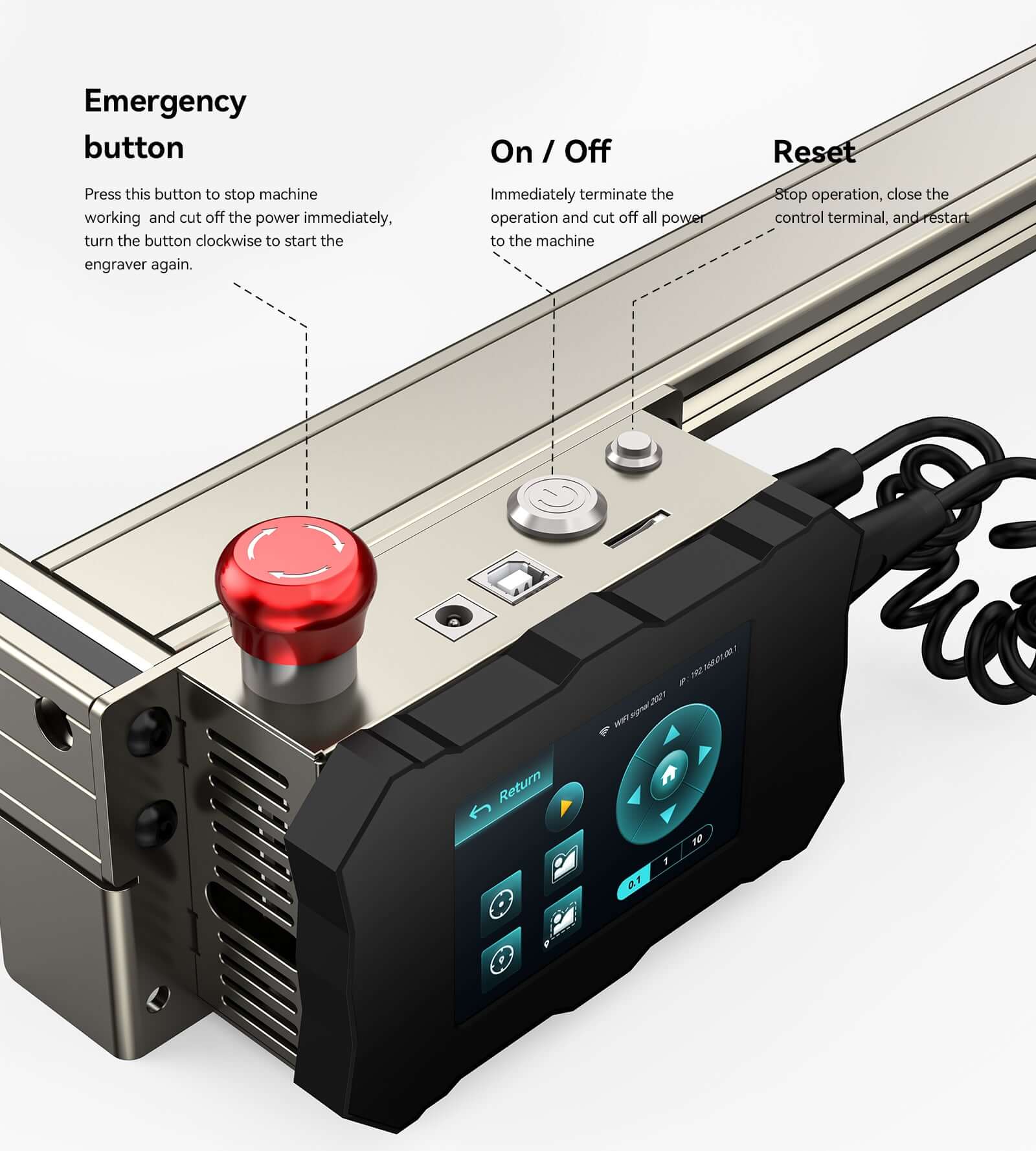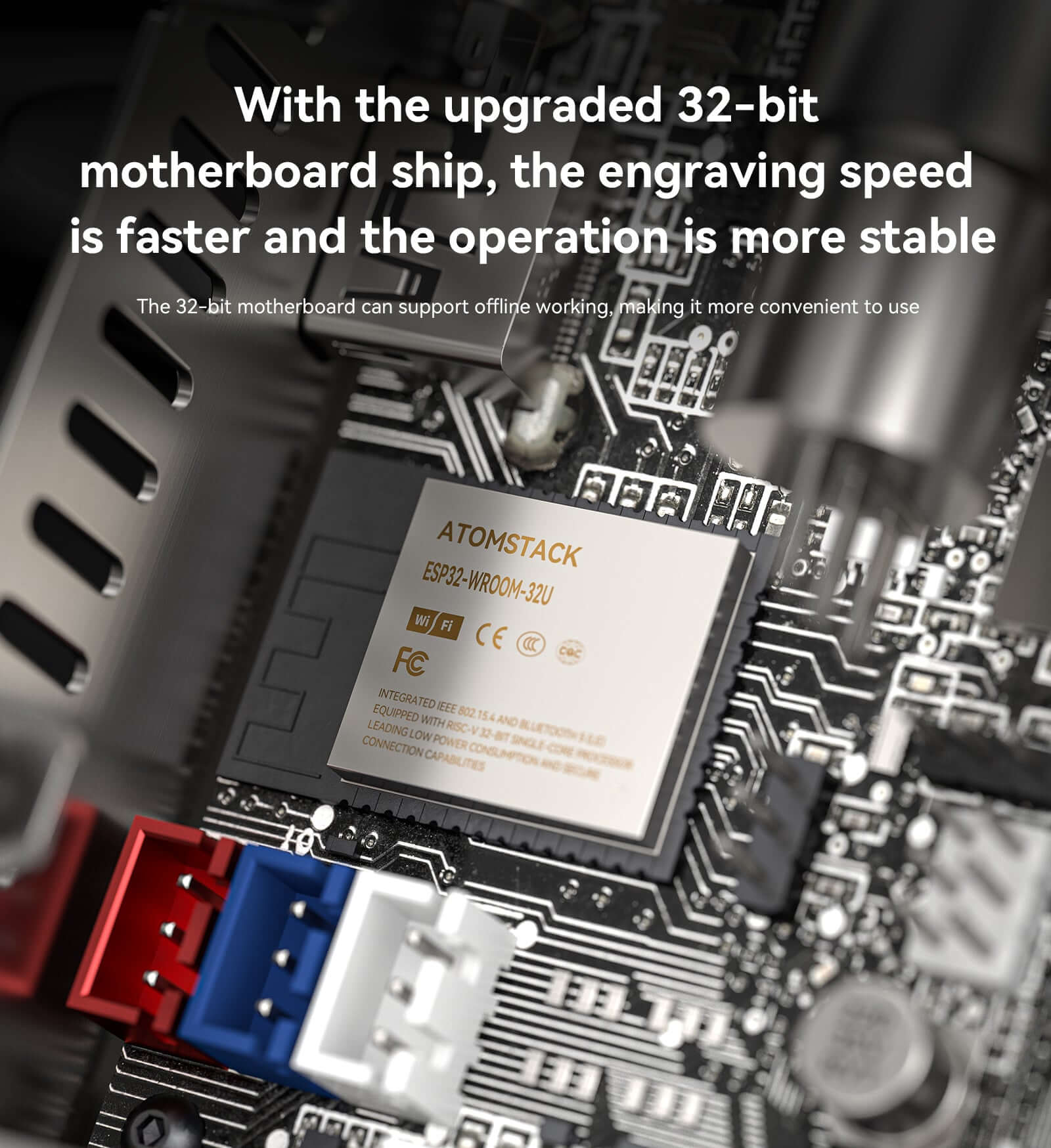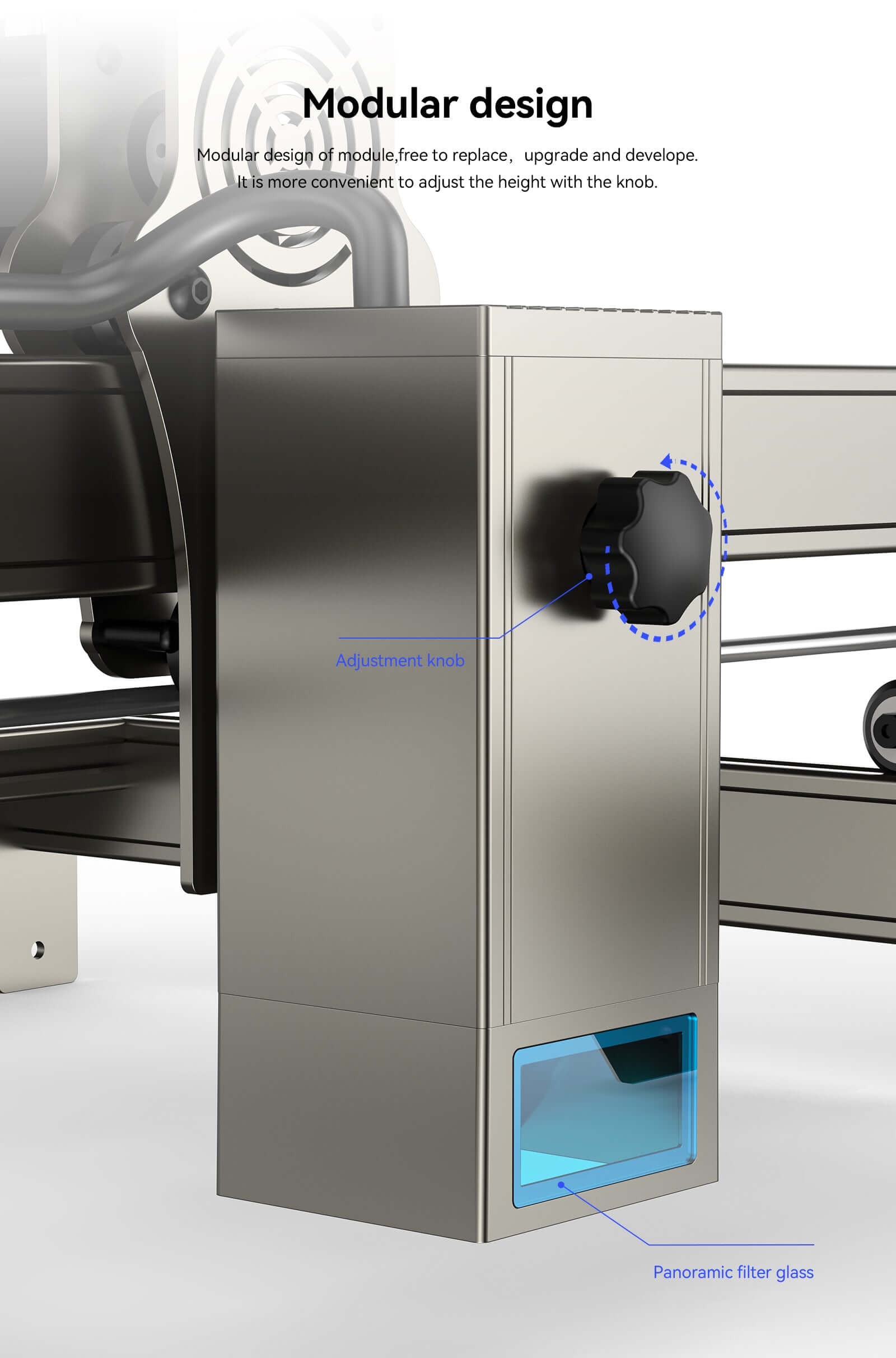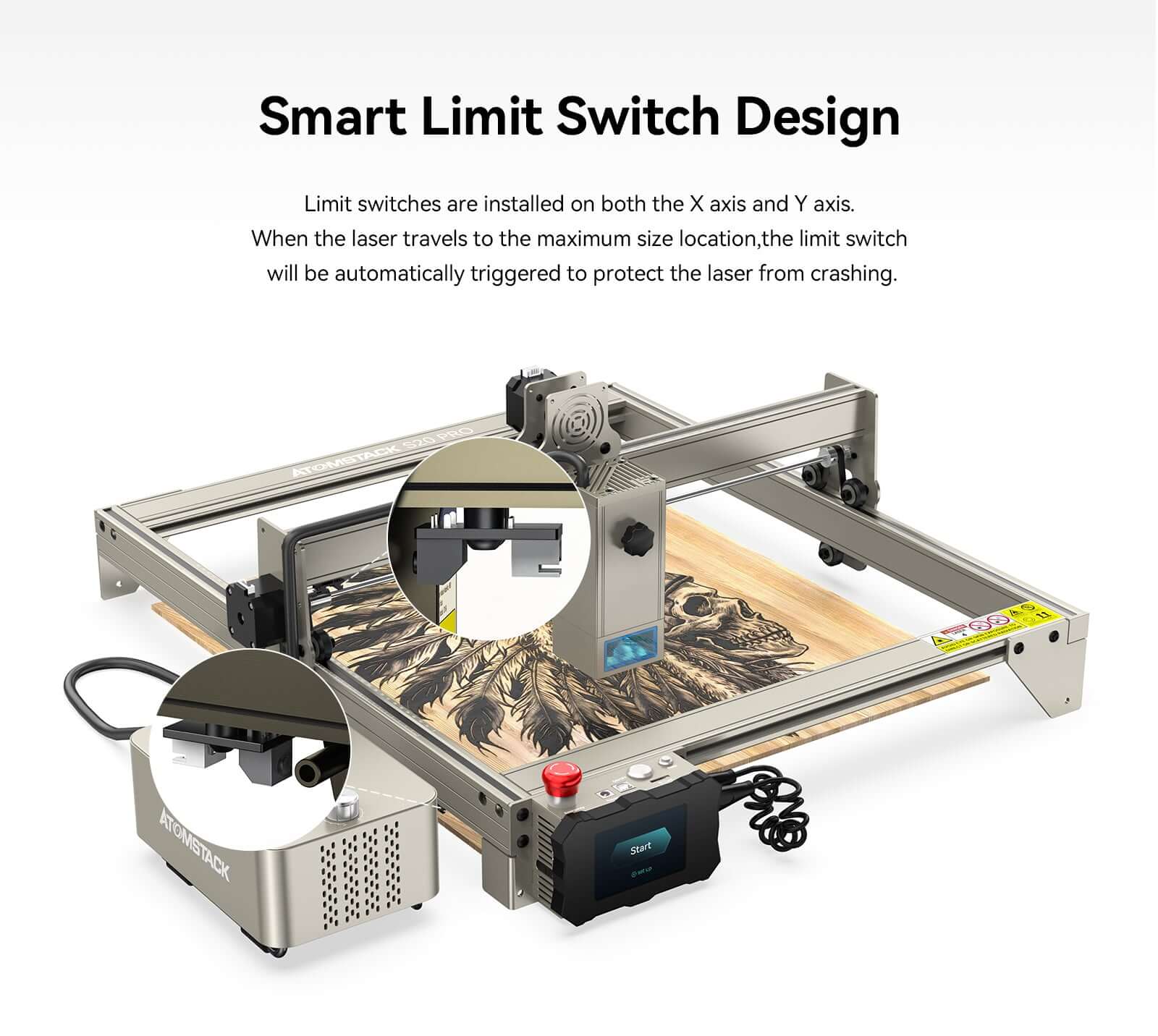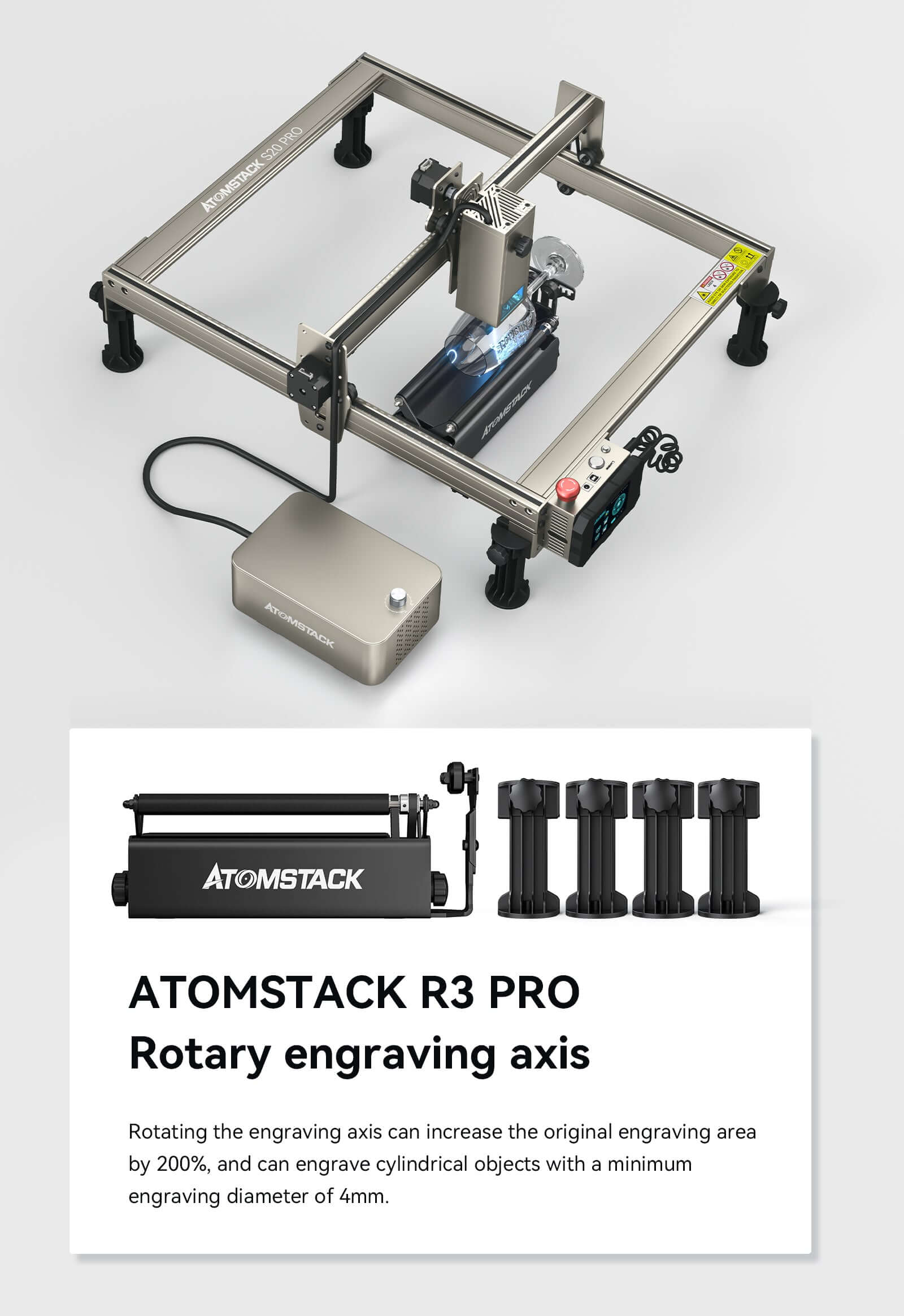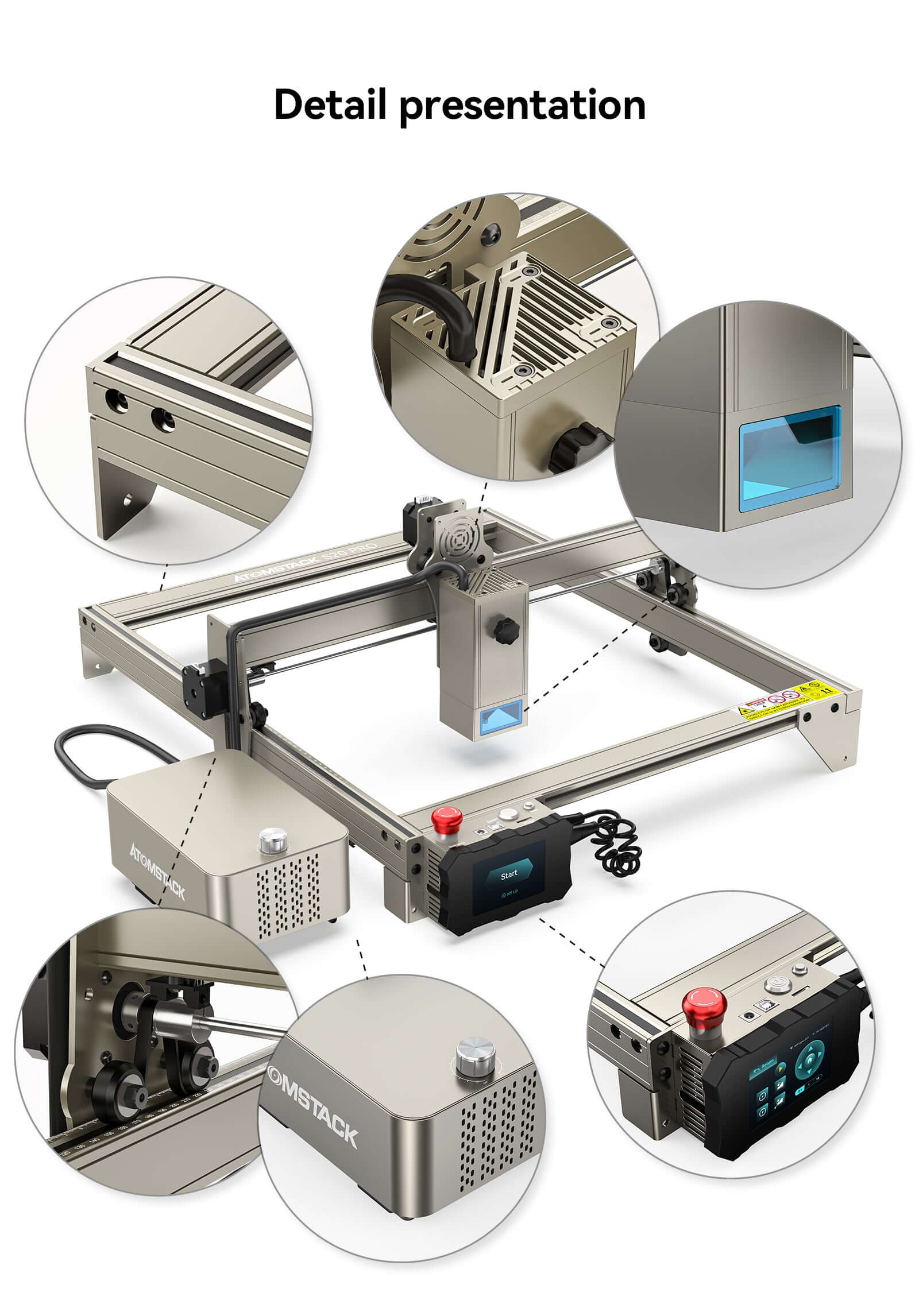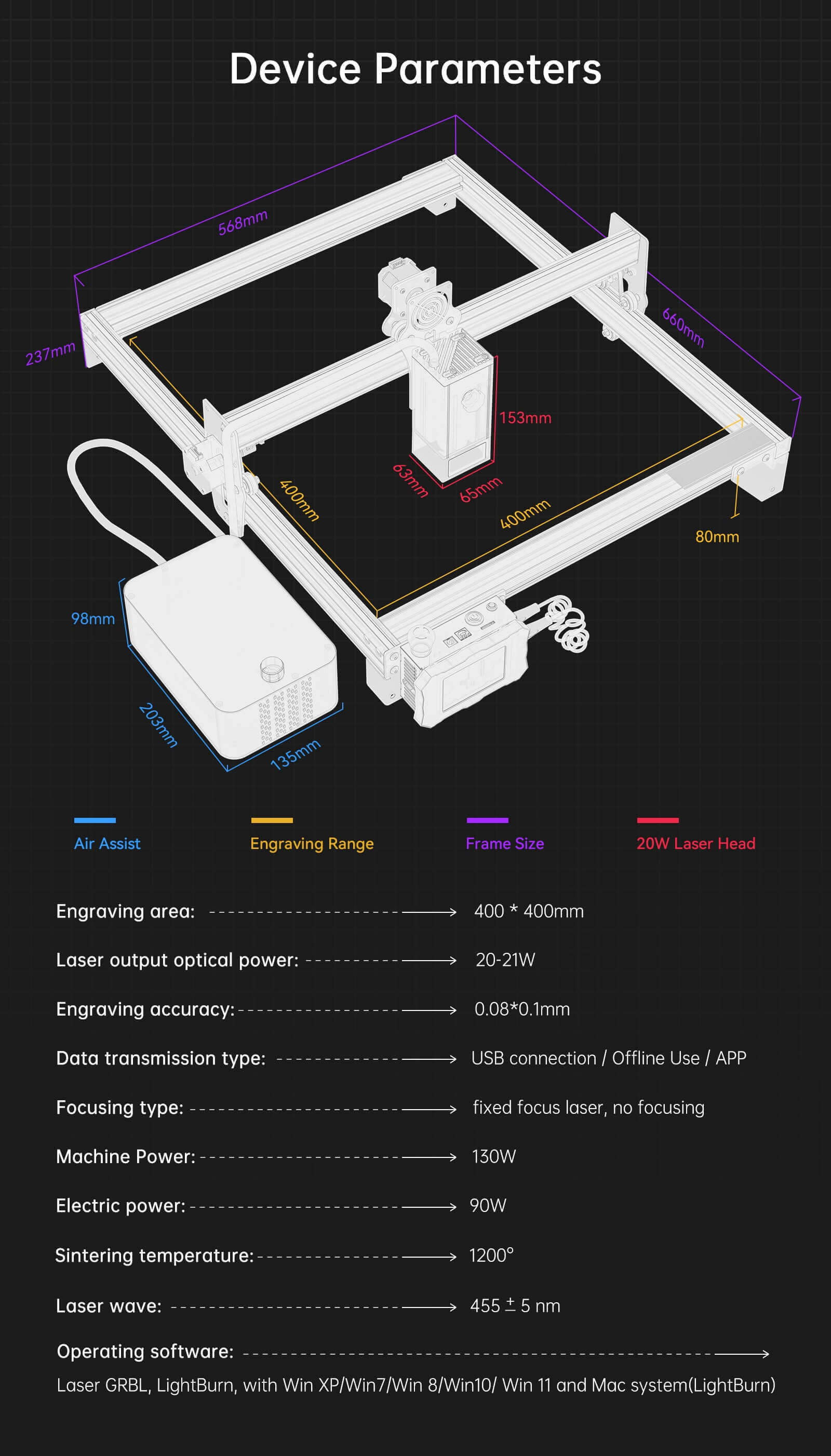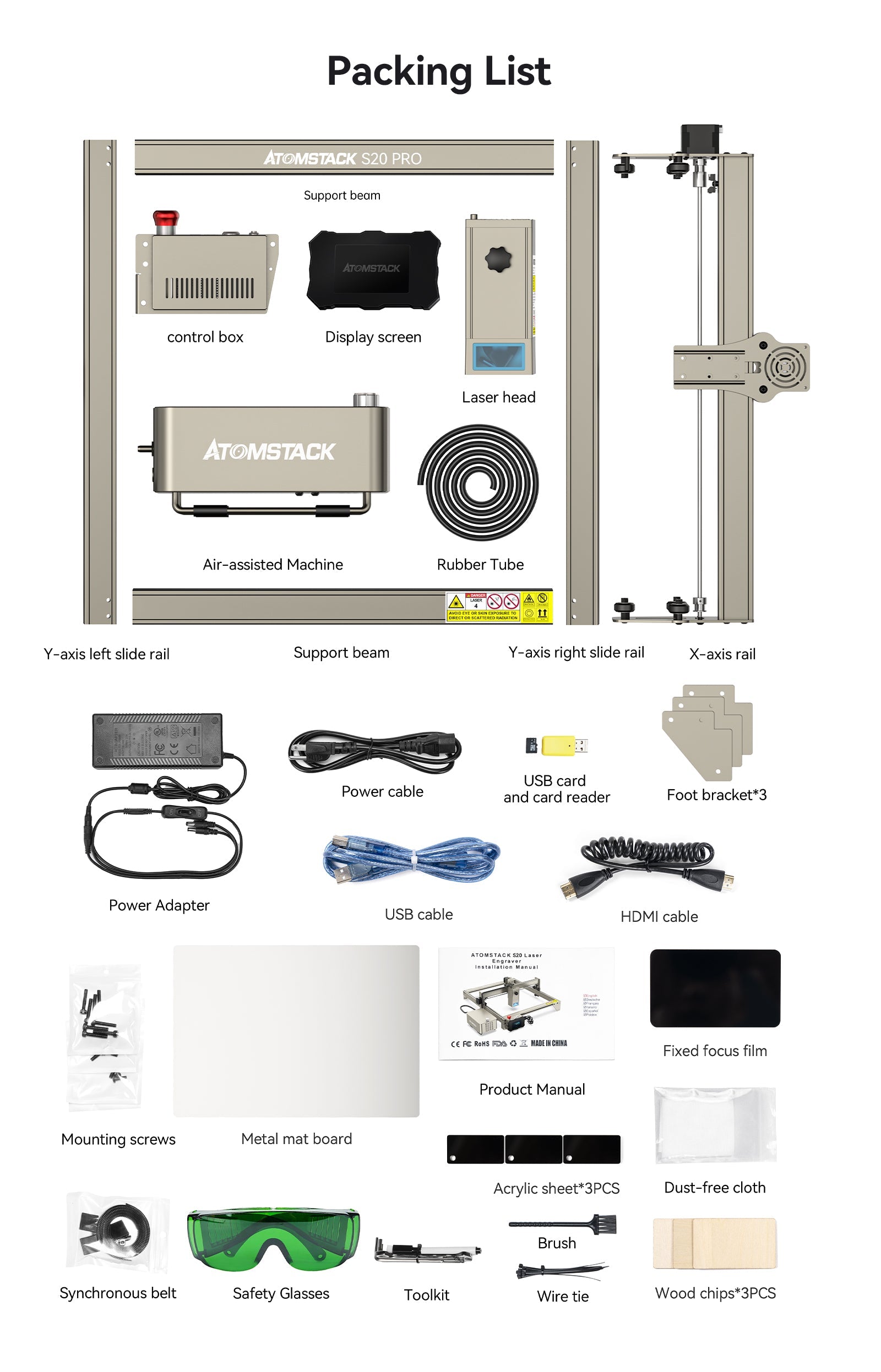 Good Product
Good products deserve to be recognized, so I specially left a review to express my love for the X20 laser machine
I have not received the item due to customs clearance problems. However the seller is quite responsible and attentive.
Incredible!
1st time ever engraving, (it's on birch plywood). Customer service wasn't much help in getting started. However, LAhobbyguy on YouTube, explained everything clearly! This machine is awesome!
Arrived well before expected date
Item very well and efficiently packed. Deep admiration
for attention to detail and quality. Will evaluate after some time using this product.
First impression is very good. Expect final judgment to be highly favourable as well.
Thanks for making this type of technology available and (sort off) affordable by many
peaple.
Wonderful
It's Great! Quality packaging. Fast delivery. Great seller, answers any questions during the day. Recommend to everyone!